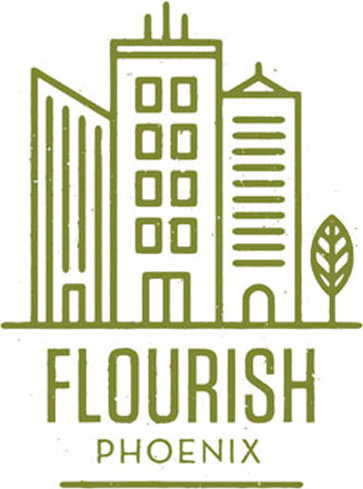 Over the past six and a half years, we have proclaimed this message in the urban core of Phoenix and have seen the Gospel impact lives all over the Valley. Stories of transformation make New City what it is – from people meeting Jesus for the first time to those who have been long-time Christians finally understanding the implications of their faith.
As God has continued to add to our numbers, opportunities for continued growth and expanding ministry are all around us. That is one of the reasons we do our Flourish Campaign every year: to respond to the needs present at New City and to minister to others throughout our city and our world. We pray that you will join us in 2017.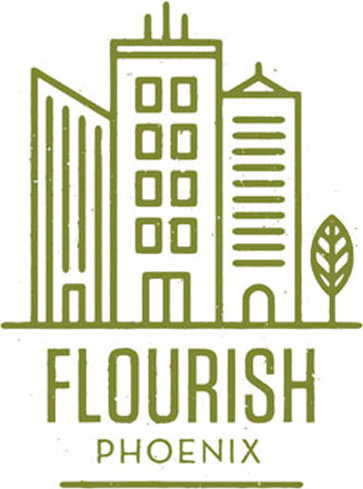 Q: What is the fundraising goal this year?
Our goal is to raise $300,000 this year. This goal is extraordinarily reachable if everyone gives as the Lord leads. Some in our body are able to give thousands and some tens, but if each of us gives, we will exceed this goal.
---
Q: What will the Flourish Campaign money be spent on this year?
We have pinpointed the following areas for our Flourish funds in 2017:
Care / Justice ($150,000). Given our location in the heart of the city, we have a unique responsibility and opportunity to invest in those that are under-resourced. This involves addressing both immediate and long-term needs. This year we want to invest more heavily in care and justice initiatives that serve foster children, single (or at risk) parent-families, the homeless, and women facing unplanned pregnancies. Further, we believe in investing in community initiatives and strategic partners that embody our live, work, study, play vision. We will continue to partner with Hustle Phoenix and other organizations who are working to bring renewal into the most neglected parts of our city by providing job training, education and financial support to those who need it most.

Building ($100,000). Construction has begun on the new kids and student space that will help us minister more effectively to the next generation! As with any project, there are "soft costs" associated with the added space. Things like technical equipment, chairs, and other fixtures will require additional resources and our hope is to pay cash for these items.

Good News India ($25,000). Good News India (GNI) is the largest orphanage network in the world, founded by Dr. Faiz Rahman. In addition to living at the orphanages, over 3,000 children are provided an education to give them the opportunity to break the cycle of poverty that is so rampant in rural India.
International Church Planting ($25,000). We have committed to support a church plant in Paris for five years and this is year two of that investment. The church, Eglise Saint-Lazare, launched in September and God is already using it to help reach one of the most secular cultures in the world.
---
Q: When does the Flourish Campaign start and end?
October 29 marks the beginning of our campaign this year, and we encourage all Flourish giving to be completed by December 31. However, you can give to the Flourish Campaign at any time throughout the year.
---
Q: How do I give?
You can give in multiple ways:
Give Online. If you have previously donated online, simply log-in, click Give Now or Schedule Giving, and select "Flourish Campaign" from the drop-down box. If you have not previously made an online donation, you will need to go through a quick registration process before you enter your contribution.
Give on Sunday. Place your cash or check donation in the offering boxes.
Give via Text. Text 602.833.1446 the amount and the word Flourish (example: $100 Flourish).
Give by Mail. Send a check with "Flourish" in the memo line to New City Church, PO BOX 2293, Phoenix, AZ 85002.
---
Q: Is my Flourish Campaign giving a part of my normal tithe giving or an offering above and beyond that?
Giving to the Flourish Campaign is considered an offering that would be in addition to normal giving. Of course, all donations given to New City Church are tax deductible.