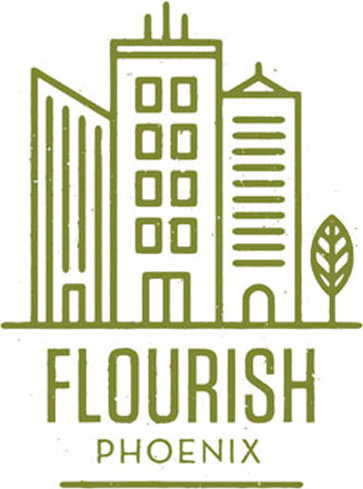 Over the past five and a half years, we have proclaimed this message in the urban core of Phoenix and have seen the Gospel impact lives all over the Valley. Stories of transformation make New City what it is – from people meeting Jesus for the first time to those who have been long-time Christians finally understanding the implications of their faith.
As God has continued to add to our numbers, opportunities for continued growth and expanding ministry are all around us. That is one of the reasons we do our Flourish Campaign every year: to respond to the needs present at New City and to minister to others throughout our city and our world. We pray that you will join us in 2016.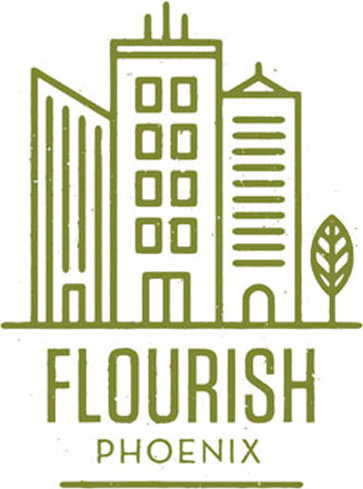 Q: What is the fundraising goal this year?
Our goal is to raise $450,000 this year. This goal is extraordinarily reachable if everyone gives as the Lord leads. Some in our body are able to give thousands and some tens, but if each of us gives, we will exceed this goal.
---
Q: What will the Flourish Campaign money be spent on this year?
We have pinpointed the following areas for our Flourish funds in 2016:
New Student and Multipurpose Building ($350,000). This fall we are seeing record attendance numbers (averaging 1,800 people), and with 10,000+ new residents moving to the downtown area, we need to be ready for even more people in next year. Currently, we are close to capacity in the auditorium, and we need more room for student ministry (5th-12th grade). Further, we need another mid-size gathering space for student and adult classes during the week as our ministry offerings expand. We need this space, and together we can build it. Click HERE for drawing.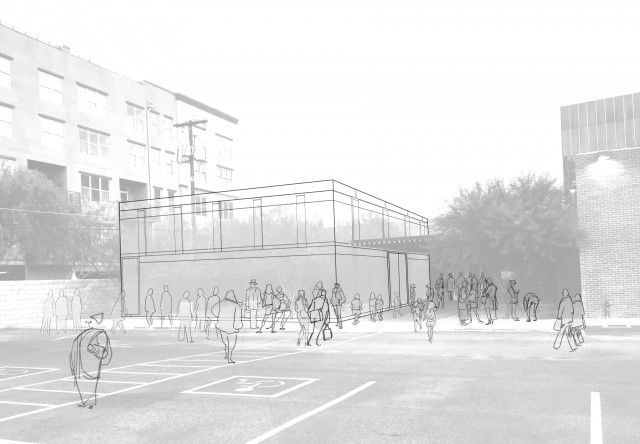 Auditorium Expansion ($25,000). To keep up with the growth, we have a plan to eliminate the east wall in the auditorium. This will allow us to increase our seating capacity by 250 people, which can help meet our need at our morning services. We can add new services (and we will, if needed), but this allows us to increase our seating capacity in a simple and inexpensive way. Click HERE for drawing.
International and Domestic Church Planting ($30,000). The Orchard Group, who helped launch New City over five years ago, recently announced their vision to plant 10 international churches in the next five years. In September, Brian visited church planters in Paris, which is less than 1% Christian, and there are districts in the city with over 200,000 people and no bible-centered church. We may never meet the people we help impact in Paris this side of heaven, but the European church needs our help! We have committed $50,000 to this church plant over the next 3 years. Because we firmly believe that the local church is the way to reach a city for Jesus, we will support churches in cities here (like San Francisco and Phoenix) and abroad.
South Phoenix Ministry ($25,000). While we support many local ministries in multiple ways, we have key partners who we invest in more significantly. One of these is Hustle Phoenix. Run by our pastor, Oye Waddell, this ministry brings renewal into the most neglected parts of our city. In conjunction with Hustle, we will also invest in other community initiatives and strategic partners that embody the live, work, study, play vision that is unique to our New City culture.
Good News India Partnership ($20,000). Good News India (GNI) is the largest orphanage in India and was founded by Faiz Rahman. With its 31 locations, GNI has rescued over 2,300 kids from bonded slavery and more than 600 girls from sex trafficking. In addition to living at the orphanage, these children are provided schooling to give them tools by which they can break the chains of poverty. We are called to serve the widows and orphans, and we want to partner with GNI in doing this. Our goal is to provide supplies for over 1,500 kids in need. (Back-to-school supplies costs: Backpacks $2, Stationery $5, Notebooks $5 equalling $12 per student).
---
Q: When does the Flourish Campaign start and end?
October marks the beginning of our campaign this year and we have circled December 11 as Flourish Sunday where we encourage people to bring their offering if they've not done so already. We begin the campaign in October to give people an opportunity to stager their giving. For instance, you might want to give $1000 to Flourish and use the months of October, November and December to complete your gift. While we encourage all Flourish giving to be completed by the end of the year, you can give to the 2016 Flourish Campaign until April 15th, 2017!
---
Q: How do I give?
You can give in multiple ways:
Give Online. If you have previously donated online, simply log-in, click Give Now or Schedule Giving, and select "Flourish Campaign" from the drop-down box. If you have not previously made an online donation, you will need to go through a quick registration process before you enter your contribution.
Give on Sunday. Place your cash or check donation in the offering boxes.
Give via Text. Text 602.833.1446 the amount and the word Flourish (example: $100 Flourish).
Give by Mail. Send a check with "Flourish" in the memo line to New City Church, PO BOX 2293, Phoenix, AZ 85002.
---
Q: Is my Flourish Campaign giving a part of my normal tithe giving or an offering above and beyond that?
Giving to the Flourish Campaign is considered an offering that would be in addition to normal giving. Of course, all donations given to New City Church are tax deductible.